Bogotá, the vibrant capital of Colombia, is a city of striking contrasts. It seamlessly blends sun-drenched colonial plazas with ultramodern skyscrapers, offering a captivating experience for travelers. Forget outdated stereotypes of Bogotá as a gritty, crime-ridden city; it has transformed into a safe and forward-thinking destination that beckons global adventurers.
If you find yourself with just 48 hours in Bogotá, there are essential sights to explore. With its rich history and promising future, Bogotá is larger than you might imagine, with a metropolitan population approaching ten million—a size that dwarfs many American and European cities. Here's your guide on how to make the most of your 48 hours in Bogotá!
Travel Tips for Bogotá:
Flights: Avianca Airlines offers excellent direct flight options to Bogotá from the US and Europe.
Getting to Town: El Dorado Airport is approximately nine miles west of the city center. Opt for an official airport taxi (yellow and white) for a quick 20-minute ride into town, costing around 15,000 Colombian pesos (approximately $5 USD). Consider using UBER or hotel transfers for city transportation.
Language: Spanish is the official language of Colombia.
Where to Stay: Experience the innovative design and hip aesthetic of Colombia's up-and-coming crowd at the ultracool Click Clack Hotel, situated in the chic Park 93 neighborhood.
Currency: The exchange rate is approximately 1 Colombian Peso to 0.00034 USD, making it around 3,000 pesos to the dollar.
Credit Cards and Banks: Credit cards are widely accepted in Bogotá. However, it's advisable to withdraw cash from local ATMs when shopping at markets. For safety, use secure ATMs located inside banks.
Climate: Bogotá experiences warm, dry summers, with March being the hottest month (average temperature around 70°F) and mild winters, with December being the coldest (average temperature around 55°F).
Day One:
If you have just 48 hours to explore Bogotá, start your journey with the city's top attractions and make the most of each day.
The Gold Museum: Begin your exploration at one of Colombia's most visited attractions. The Gold Museum houses an impressive collection of 55,000 gold artifacts from South America's pre-Spanish era, spread across three floors.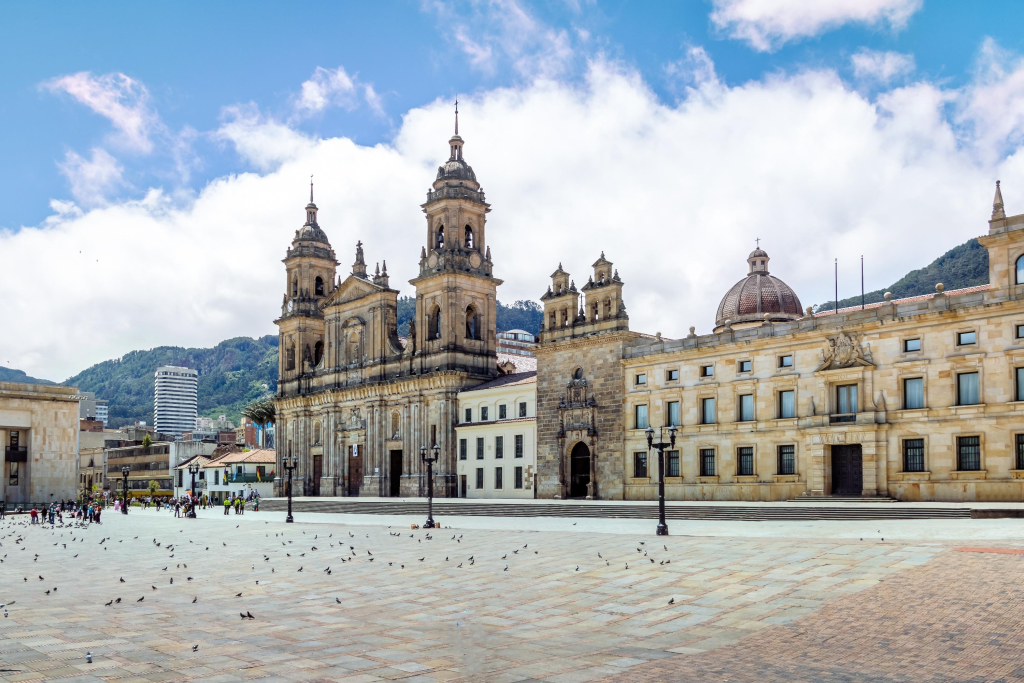 Bogota Markets: Discover the vibrant markets scattered throughout Bogotá, perfect for picking up souvenirs. Don't miss the Usaquén market, known for its handmade woven bags, a regional specialty.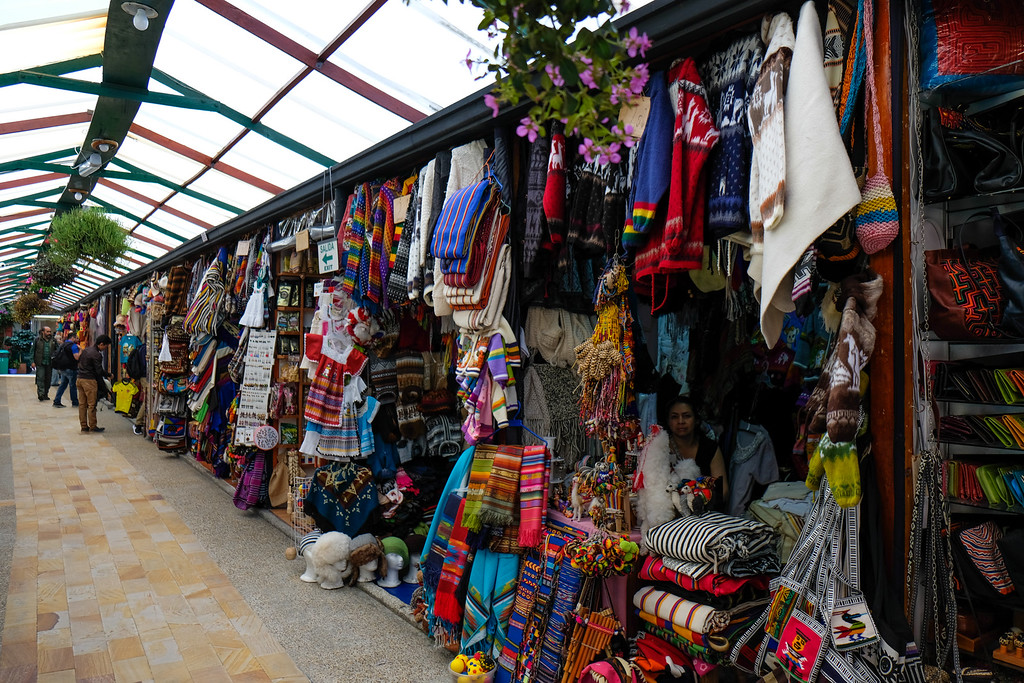 Lunch at La Puerta Falsa: Satisfy your appetite with traditional Colombian fare at La Puerta Falsa. Choose from the two lunch menu options: tamales or ajiaco soup. Ajiaco, a savory and creamy soup featuring potato, avocado, capers, cream, and corn on the cob, is a must-try.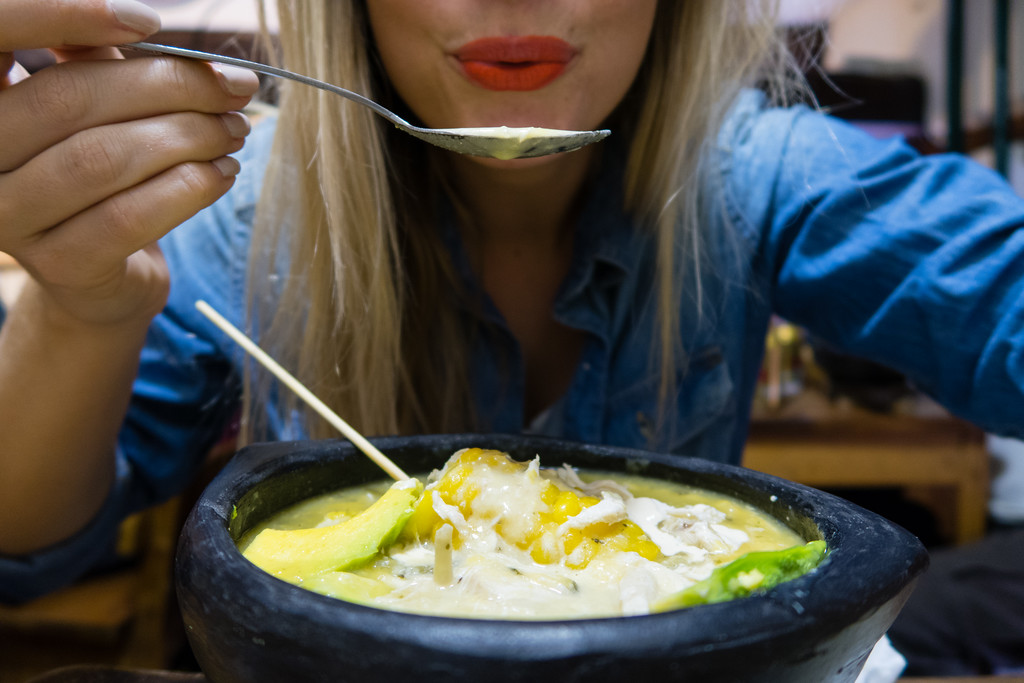 La Candelaria: Explore the lively La Candelaria neighborhood, a blend of Spanish colonial, art deco, and Baroque architecture. Dedicate a few hours to wandering its streets and experiencing the bustling atmosphere of local vendors.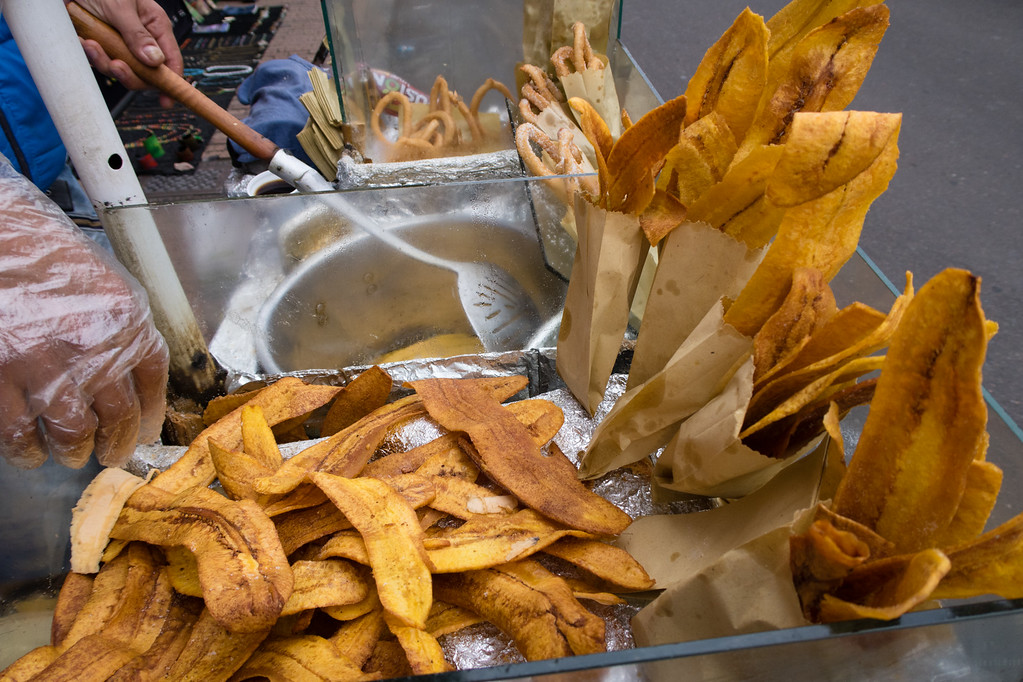 Plaza Bolivar Square: Immerse yourself in the beauty of Bolivar Square, surrounded by magnificent architecture. The square is famous for its resident birds, so purchase some corn from vendors to feed them.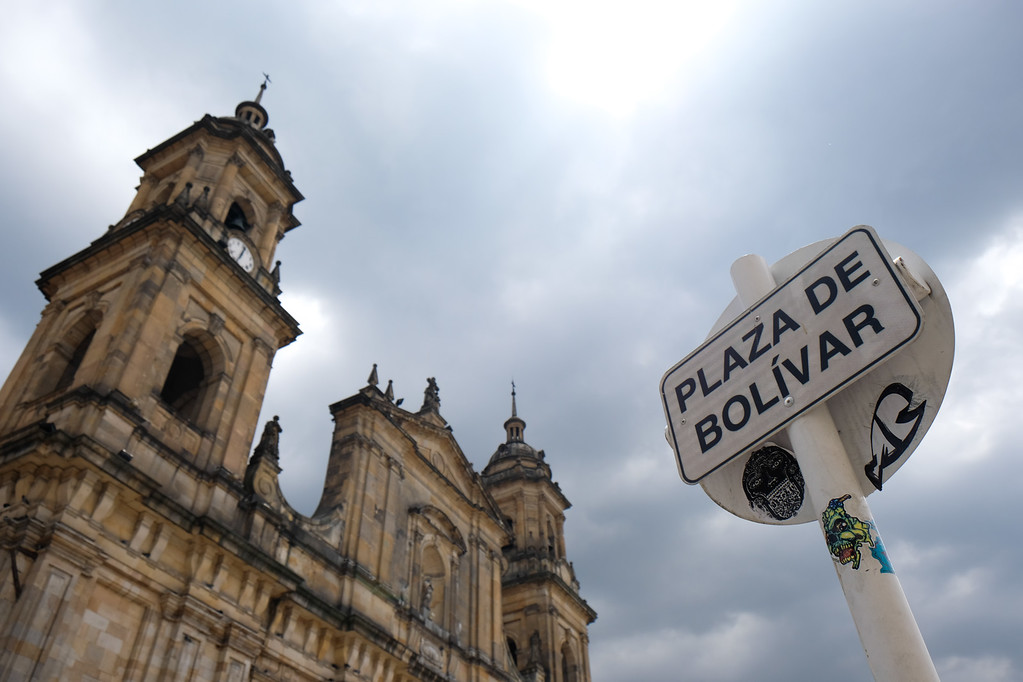 Sunset Cocktails at Apache Rooftop Bar: Head to the top of the Click Clack Hotel for a panoramic view of Bogotá. Enjoy a cocktail while watching the sunset over the city—a perfect way to end your first day.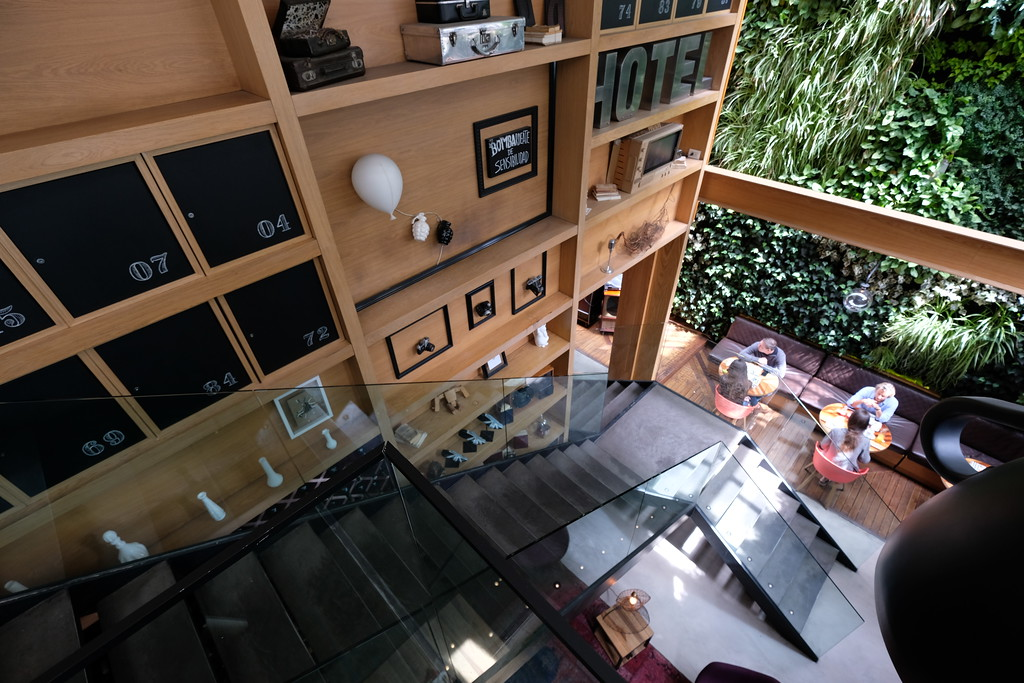 Day Two:
On your second day in Bogotá, ascend to the city's highest point and mingle with locals to gain insight into the capital's life.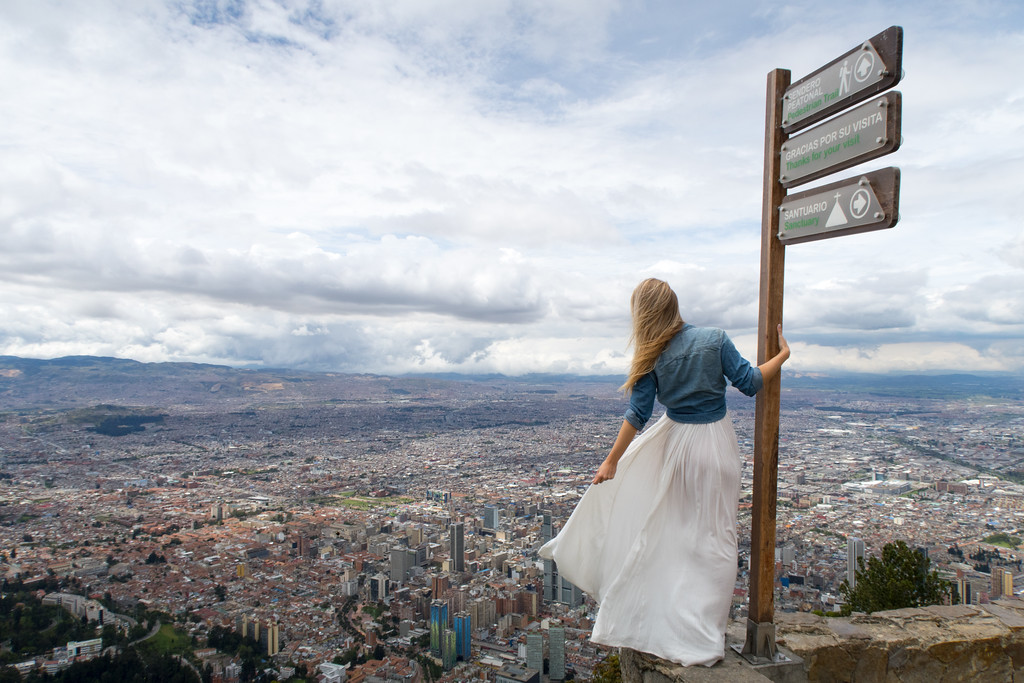 Monserrate: Marvel at the iconic Monserrate Mountain, visible from anywhere in the city. As a spiritual and cultural symbol of Colombia, it's worth dedicating your morning to this must-see attraction. Ride the funicular or cable car to the summit for panoramic views of Bogotá.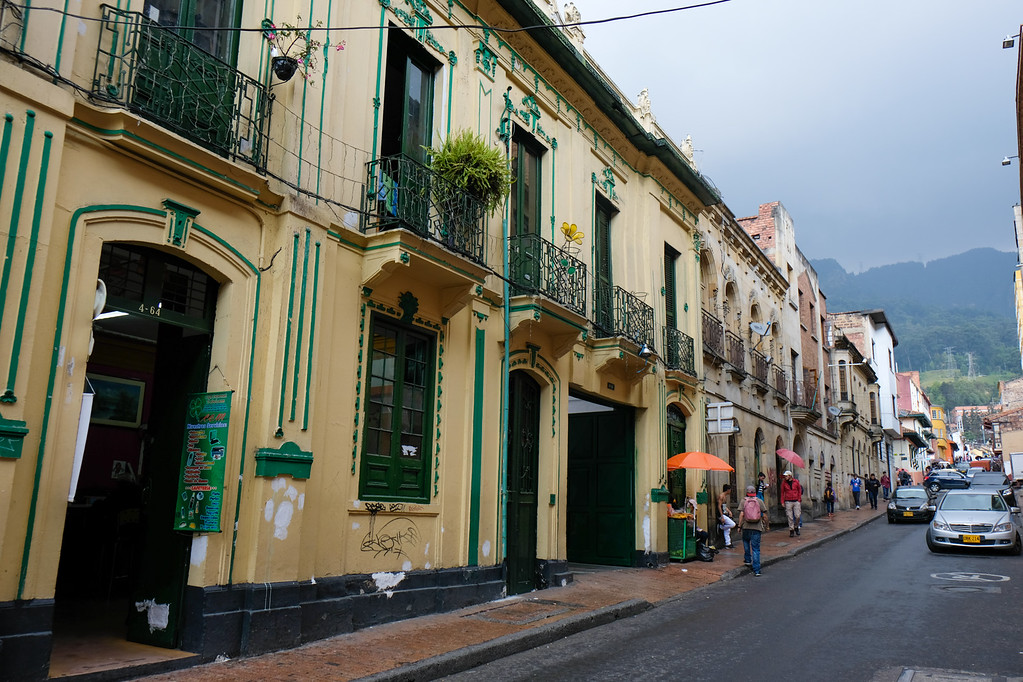 Lunch at Club Colombia: Delight in some of the finest South American cuisine at Club Colombia. The hearty dishes, including the delicious Arepa de Choclo, will leave you satisfied.
Bogotá Graffiti Tour: Explore the city like a local by joining the Bogotá Graffiti Tour, which departs twice daily from Parque de Los Periodistas. This 2.5-hour tour offers insights into Bogotá's vibrant street art scene, so be sure to book your spot in advance.
Night Out at Andres Carne de Res in Chia: If your visit falls on a Friday or Saturday night, don't miss the chance to experience the lively Andres Carne de Res in Chia. This hotspot offers fantastic food, lively music, and mesmerizing decor—a perfect way to conclude your Bogotá adventure.